Facility/Service Guide

Under the motto of "Security, Safety, and Cleanliness" upheld by the last founder, we will be waiting for you by preparing various kinds of services to be able to provide you with convenience and relaxing space.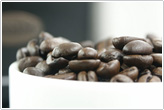 Free Coffee Service
You can enjoy fresh blended coffee made with freshly-ground coffee beans from "Café Paulista," a long-established café opened in Meiji era that was the birth place of "Ginbura (Going to the cafe to have the Brazilian coffee)" during the morning/evening hours at no charge.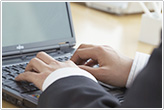 Business Support

FAX service, monochrome copy service, home-delivery service, and laptop PC rental service are available.I want to reduce the luggage as much as possible during travel! I urgently need a PC! In such situations, please use these services.
​​
| | |
| --- | --- |
| Fax | 100 yen/paper |
| Monochrome photocopy | 10 yen/paper |
| PC rental | 1,000 yen/night |
*They are in limited supply, so please make an application early.​

Body Care
Massage
Our hotel's exclusive practitioner will visit your room. The practitioner will cure your fatigue of the day with gentle massage.
Usage fee: From 4,500 yen/40 minutes
Daytime Use/Early Morning Use
Laundry
If you request laundry by 10:00 a.m., it will be finished by 4:00 p.m. If you have an extra clothing, that will be fine even for a long business trip.

Coin-operated laundry
Other than the laundry service, coin-operated laundry is available on the first floor.
Washer: 100 yen/60 minutes, dryer: 100 yen/40 minutes (Laundry detergent is free)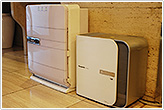 Free Rental Equipment

Free rental equipment is available. If you need any of them, please let us know at the front desk.
・Trouser press -Iron -Humidifier -Oil heater
*They are in limited supply, so please make an application early.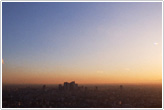 Daytime Use/Early Morning Use
Daytime Use
Our guests use it for taking a nap, taking a break, working in the room, studying for an entrance exam, etc.
Usage fee: 3,150 yen/3 hours (Available hours: 11:00 a.m. - 5:00 p.m.)
Early Morning Use (Being in preparation)
Recommended for the guests who arrive in Ikebukuro in the early morning hours by overnight bus, etc.
We have been preparing the service to make it available soon.